Customized photo calendars are the gift that keeps on giving all year. Capture those special holiday moments, vacation adventures, and memorable milestones with a unique photo calendar. The staff of Gold Star Photo Solutions has been creating customized photo calendars for more than 20 years. We can help you design a personalized photo calendar that will bring a smile to your face all year long.
We offer:
Variety of styles, background, sizes, and shapes of desk and wall calendars
High Quality Scanning Services
Quick and Easy Photo Uploads from phones, thumb drives, or other media
Professional Support with selection, placement, and cropping of images
Customized Dates with photos and text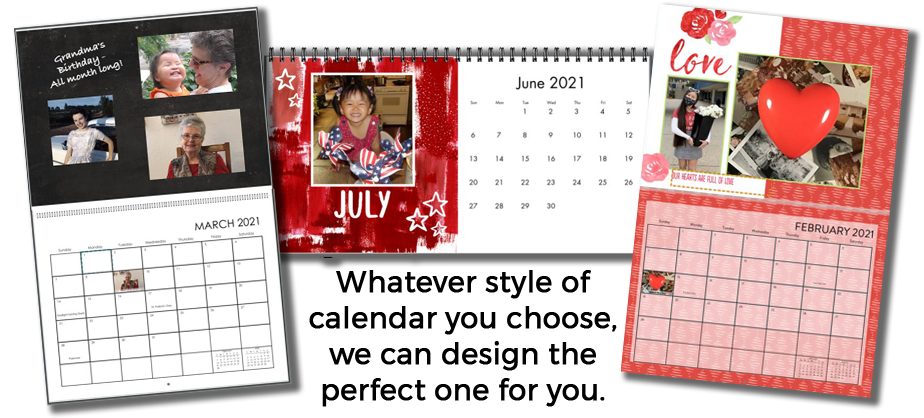 For more information about our customized photo calendars or to schedule a free consultation, fill in the contact form below.