March is always a challenging month for our family. Not only is the weather unpredictable, but every year our family is challenged with finding mom the perfect birthday gift. She likes personal and unique items, so this year we found an unusual little gift that is delicate, beautiful, and customized just for her – a Custom Photo Projection Necklace.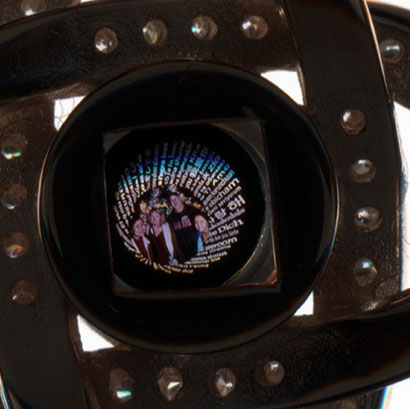 We bought our customized necklace from Amazon. They offer several shapes and sizes and come in yellow gold, silver, and rose gold. We chose a heart-shaped pendent in rose gold for my mom. Inside the heart-shape is a rose with what appears to be a jewel or glass bead. If you shine a light through the bead, in the background you see the words I Love You written in 100 different languages and in the foreground you see a customized photo. For my mom, we scanned a recent photo of our family that we knew she was fond of.
The process for ordering your own Custom Photo Projection Necklace from Amazon is quite easy.
Select the shape and color of the necklace you would like.
Amazon will ask you to customize your gift by including a scanned photo. You simply attach your scanned photo.
Complete the transaction.
When ordering your Custom Photo Projection Necklace, you should be aware that it takes 4-5 weeks to arrive so order early.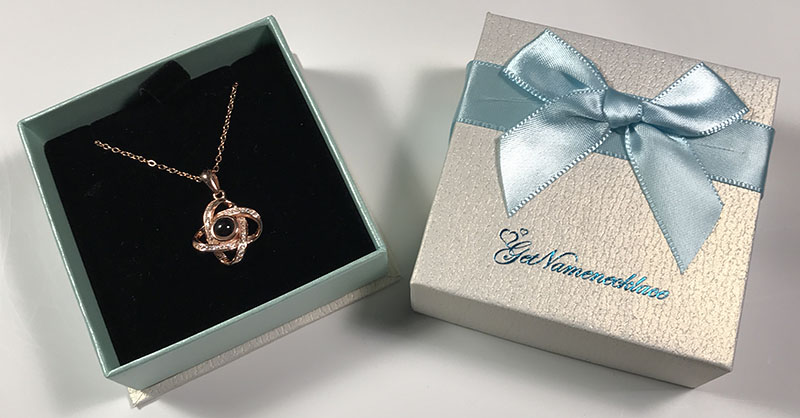 If you have someone in your life who loves personal and unusual gifts then a Customized Photo Projection Necklace might be perfect for them. I know my mom loved it.
★  ★  ★  ★  ★  ★  ★  ★  ★  ★  ★  ★  ★  ★  ★  ★  ★  ★  ★  ★  ★  ★  ★  ★  ★  ★  ★  ★
Gold Star Photo Solutions offers quality scanning services for your photos, negatives, and slides. Our services include:
Free Local Pickup and Delivery – to our studio in Northern California.
Special Care – Your photos, negatives, and slides are handled by trained professionals wearing white cotton gloves to insure that oils and dirt from fingerprints won't damage your photos. All photos are cleaned using compressed air and specialized photographic cleaning cloths.
High Quality Equipment – 35mm slides, negatives, and printed photos up to 8"x10″ are scanned using top quality flatbed scanning equipment. Our standard scanning resolution is 600 dpi with additional resolutions and file types available upon request.
Editing Services – Photo cropping, rotation, color correction, and exposure correction are included in scanning costs. Photo repairs, red-eye reduction, and restoration are available at additional costs.
To learn more about our top-quality scanning services or to schedule a free consultation, call us at 530.264.5995 or email us at info@goldstarphotosolutions.com.